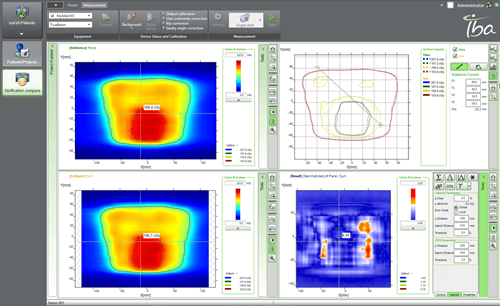 We are very happy to announce the release of COMPASS 2018.
Below you can find the highlights of the new version, which is a great next step after COMPASS 2017 (see details further down below) and an important version for the success of Dolphin covering 10MV, enhanced accuracy and several valuable enhancements for our customers.
Our Service teams are now preparing the successful roll-out to new and existing customers.
To support the release of Compass 2018 in conjunction with Dolphin we have updated and corrected the Poster which was initially developed for ESTRO.
Please find the PDF version of the poster revision #2 attached. You may use this for your customer mailings etc. You will find the print file on your Marketing Sharepoint.
Highlights of the new COMPASS 2018 Version
Support of most relevant treatment energies for DOLPHIN
Enhanced precision
Enhanced accuracy of the detector model for DOLPHIN

Highest precision for error detection
Online ready
Validation project with Varian progressing

High energy activation tests passed
Further Enhancements in COMPASS 2018
Increased TPS compatibility

Simplified installation and licensing

Flexibility of reporting

Software legacies and regulatory updates
And this is what Dr. Block, physicist at Praxis für Strahlentherapie am Klinikum Dortmund, Germany, says about DOLPHIN & COMPASS:
"In our clinical routine, Dolphin gives us the possibility to validate our patient plans fast and efficiently based on DVHs."